Description
A Note from Jake Jaxson:
WARNING - WARNING - WARNING!!!
This is not the kind of PORN you are used too.  If you suffer from any afflictions caused by: too much color, boys in dresses, quick edits, theatre of the absurd, and cocks covered in confetti-- then it's best that you OPEN YOUR MIND before viewing!
BCALLA FW15 COLLECTION
"COLBY DOES NY"

Presented by CockyBoys
Last night we premiered the short film COLBY DOES NY. Not only is this part of
Colby Keller's
epic erotic series "Colby Does America," but it's so much more. This is also the preview of iconic homo designer, Brad Callahan's, BCALLA 2015 Fall Winter Collection. Brad has been called a
fashion maverick
, and has dressed superstars and punks alike, including
Azealia Banks and Lady Gaga.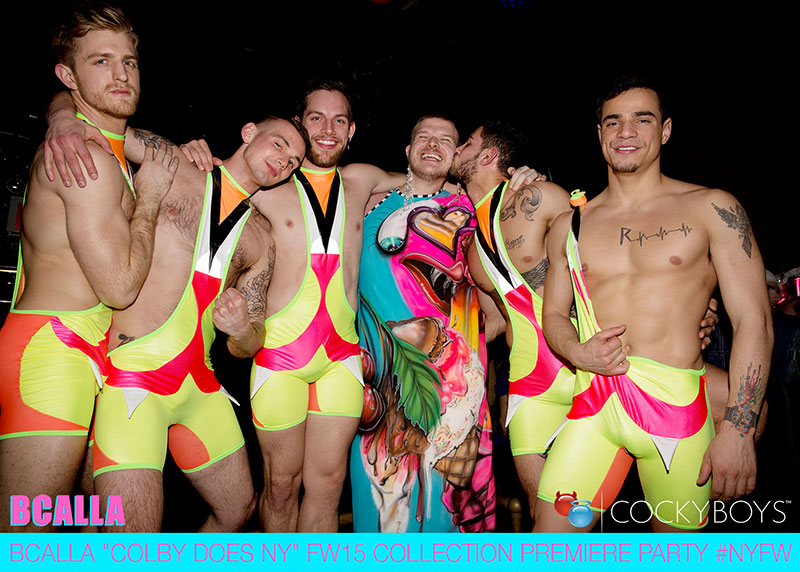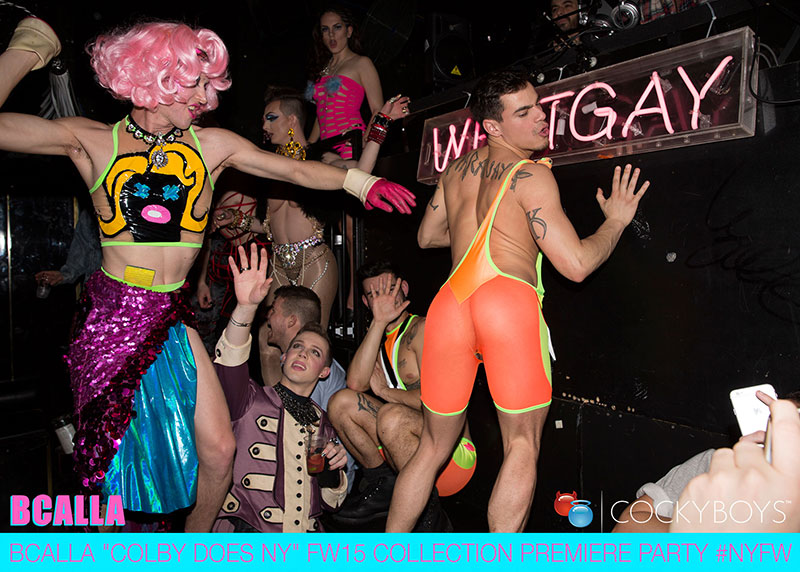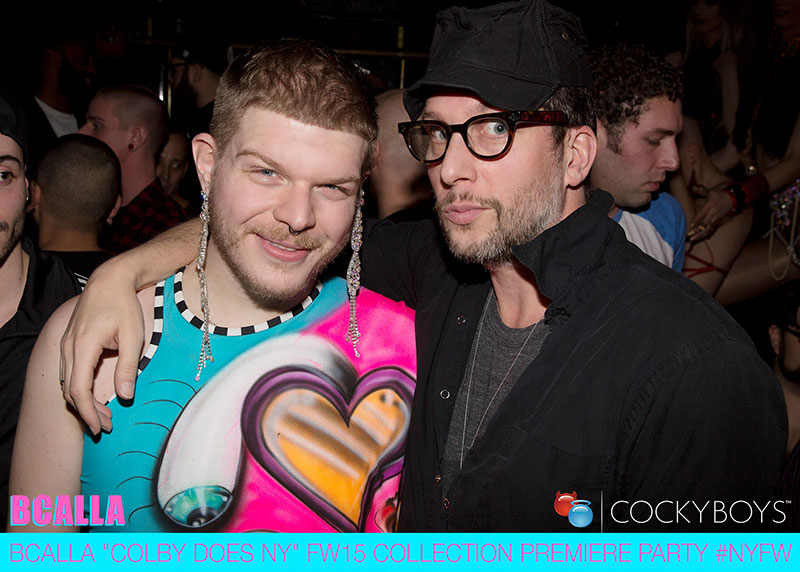 Brad's work personally inspires me on so many levels, in that it's made with the kind of authentic FREE energy that many want, but dare to have. That kind of daring possibility also reminds me of the late and great
Leigh Bowery
, the avant garde performance artist and artist muse, whose "club kid" looks were walking art.
It's rare to meet someone that is both a visionary and leader, but also as sweet and self-effacing as Brad.  And when he pitched me the concept of presenting  his next collection in the form of a good ol' fashioned porno, I was all in. This was initially a collaboration between Brad and Colby as part of Colby's
"Colby Does America"
tour. And I'm so grateful that Colby and his team were persistent in getting us involved. As y'all know, Colby is somewhat of a muse for many an artist, and this is just the kind of bold and daring energy that makes Colby a true force in what I believe is a new and upcoming era of homo-sex-forward entertainment.
And I know I speak for both Brad and Colby, that while they represent the heart & brains of this film, our Cockyboys
Levi Karter
,
Tayte Hanson
,
Ricky Roman
,
Levi Michaels
and
Liam Riley
are its soul and smile! Like always, they tackle this project with absolutely abandonment.
Normally, when first pitching a project to my guys, they look at me sideways and try to connect the dots as I ramble on. But with this project, I simply asked them to trust me, for in the end it is moments like these that we all moved to NYC for. And we are all so grateful to Brad for being brave enough to do a project like this and encourining us and so many others who contributed to this collection and film -- to be a part of something so devilishly creative is what drives the Cockyboys team and Crew.
As Leigh Bowery would say, "Ich bin Kunst" (I am art!). And today, I think they all are.
Love Always & Be Nice,
Jake Jaxson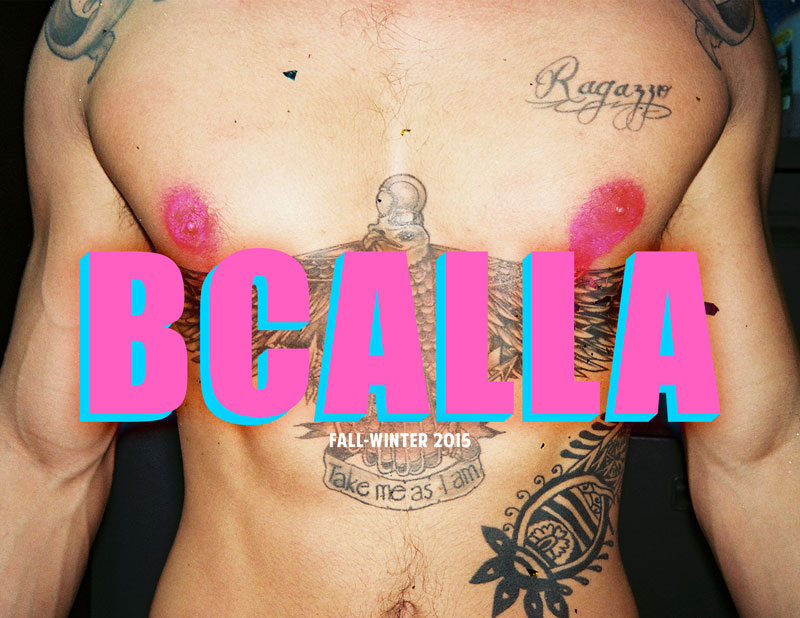 Brooklyn nightlife is the glue and sweat that holds the BCALLA FW15 collection together. A familiar venue for BCALLA, the electric sandbox with no rules and no gender embraces the pop sexuality of a media-frenzied and porn-infused underground. This season's video presentation is a collaboration with Colby Keller and CockyBoys. It serves as the New York entry to Colby Does America, a project Keller is helming, touring all 50 states and capturing his encounters. The FW15 video, directed by Special Agent Ferretti with set design by Michael Burk, employs 1990s cartoon imagery to transport the players (CockyBoys team) to a psychedelic sphere where sex is a colorful and exuberant experiment, but more importantly, sex is funny. The BCALLA demonic cat appears throughout the collection— the bliss-seeking monster inside all of us.
Edited by Drew Bolton with art direction and set design by Michael Burk. The collection is styled with custom head pieces by Love Bailey and features a soundtrack by NEOCAMP.
For more information on BCALLA, visit their website here.
Download the BCALLA FW15 Collection Lookbook