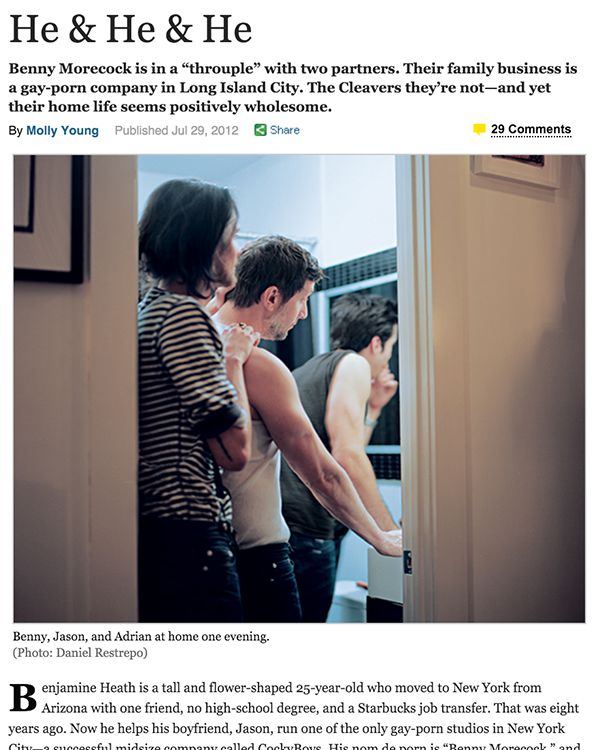 There is something about the CockyBoys aesthetic that gets porn wheels turning—an ironic touch that's light enough not to compromise the simple pleasures of whacking off.
— New York Magazine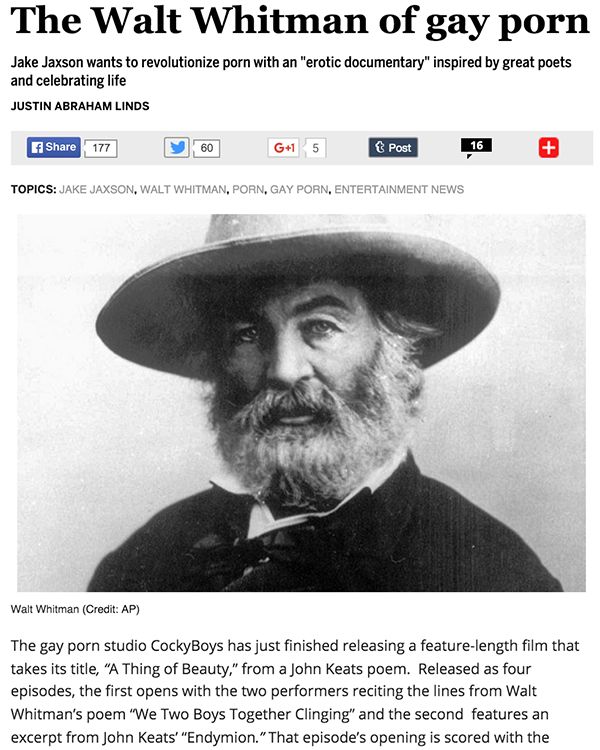 The Walt Whitman of gay porn.
Jake Jaxson wants to revolutionize porn with an erotic documentary inspired by great poets and celebrating life.
— Salon.com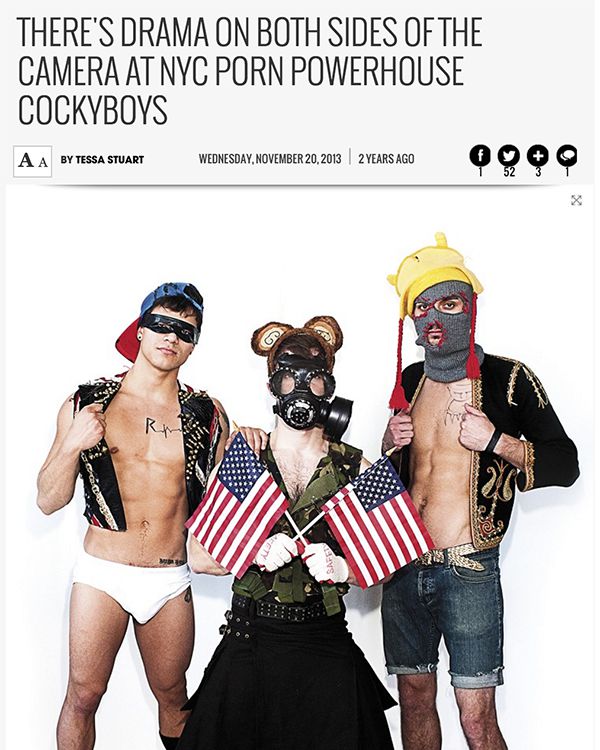 In five short years, Jake Jaxson's particular brand of arthouse erotica has propelled CockyBoys to the top of its industry.
— The Village Voice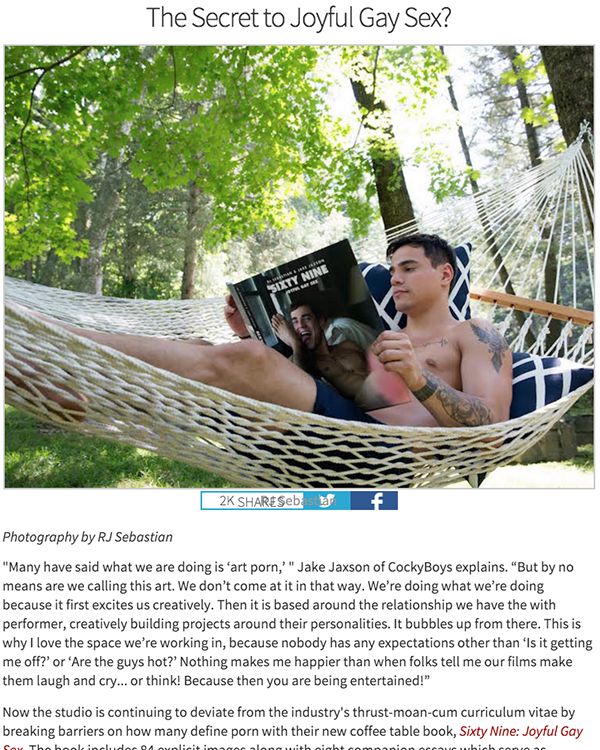 But what's special about CockyBoys is how they not only transcend the genre with interesting conceptual devices, but bring the personalities of their stars to the forefront. It's what Jaxson as a filmmaker has in common with Warhol or Waters: The persona and personality that actually come through to the viewer give the impression of actual creativity taking place.
— Out Magazine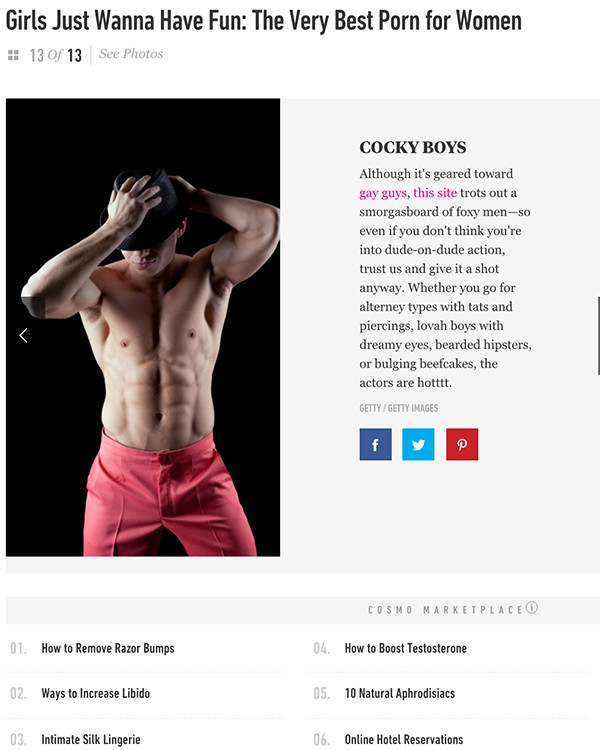 Although it's geared toward gay guys, this site trots out a smorgasbord of foxy men—so even if you don't think you're into dude-on-dude action, trust us and give it a shot anyway. Whether you go for alderney types with tats and piercings, lovah boys with dreamy eyes, bearded hipsters, or bulging beefcakes, the actors are hotttt.
— Cosmopolitan Magazine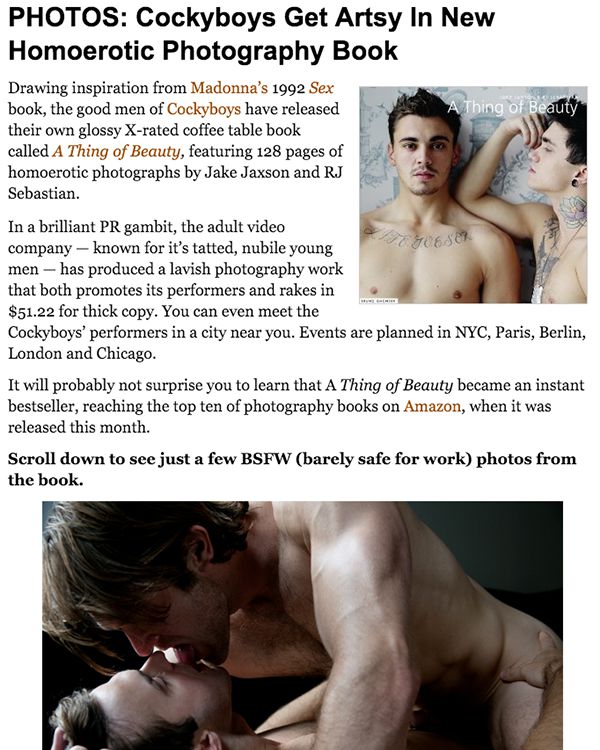 We've been hearing so much buzz about [CockyBoys] that we couldn't ignore it anymore… it's the first time we can remember enjoying something other than sex in a porn series (not that the sex disappoints).
— Queerty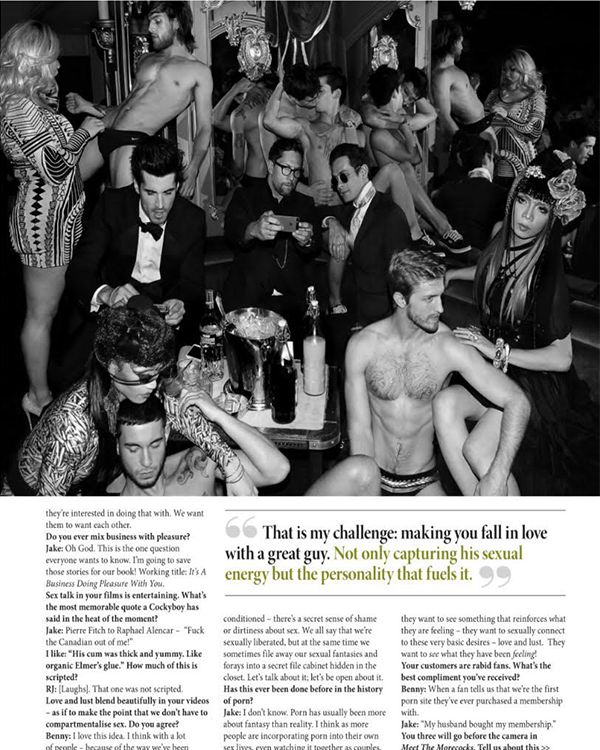 They've thrown porn's formulaic wham-bam-thank-you-man rulebook out the window and recreated the porn paradigm.
— DNA Magazine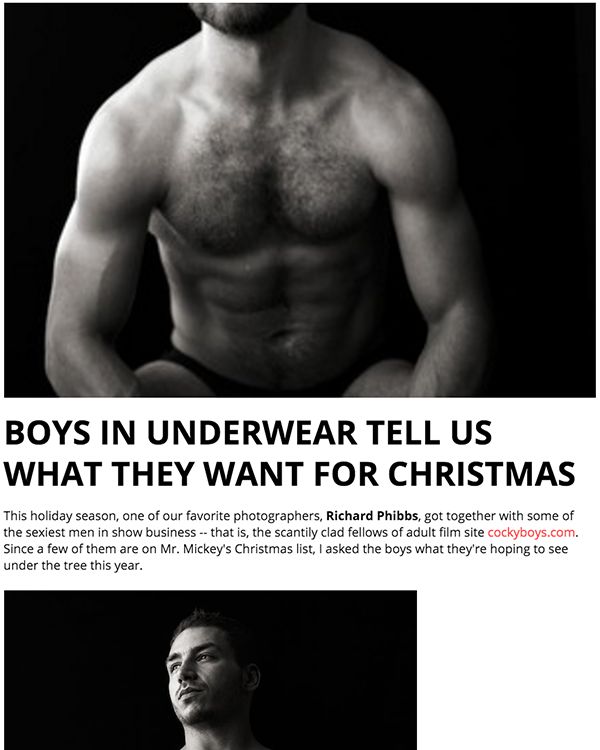 Our favorite gay adult film company.
— Paper Magazine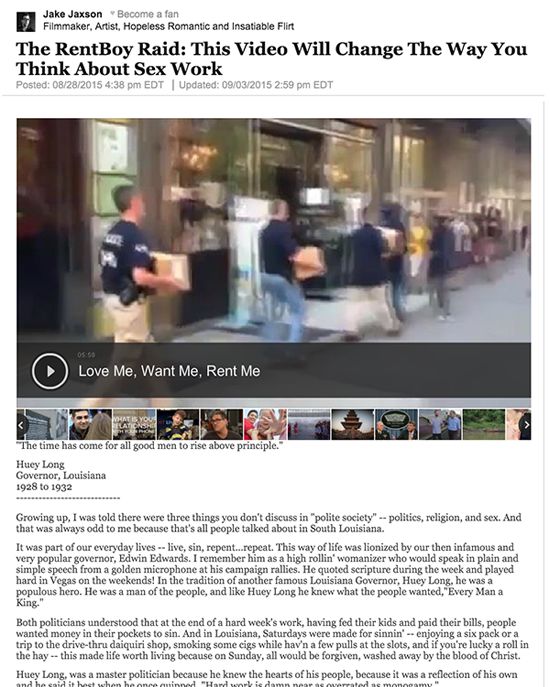 And to all the judgmental moralizers, self haters, double speakers, and glass housers, watch this and ask yourself before you pick up that next rock.
— Jake Jaxson [HuffingtonPost.com]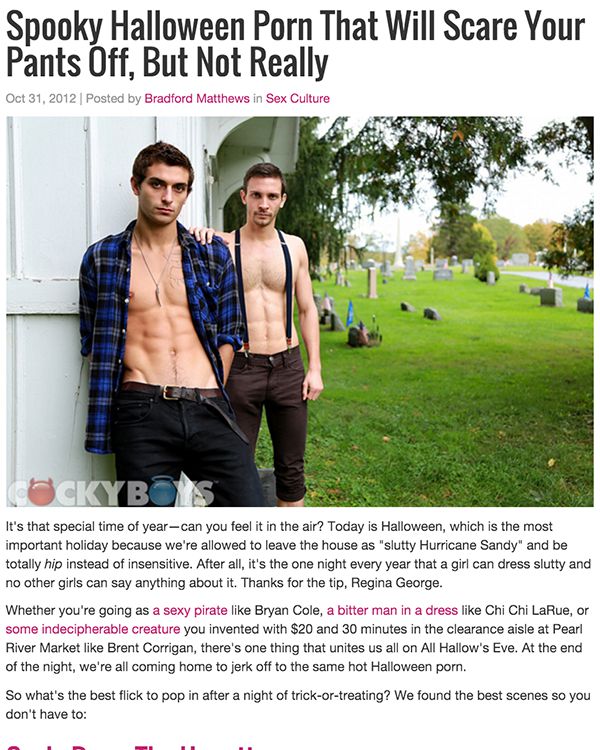 The beautiful camerawork and award-worthy editing style have pushed the studio even higher up the industry's ladder, and site owner Jake Jaxson…. is really proving himself as a porno top-dog with this one. We could write a 20 page essay about CockyBoys revolutionizing the way we watch porn (and maybe we will…), but until we do, The Haunting is just something you have to see to believe.
— Fleshbot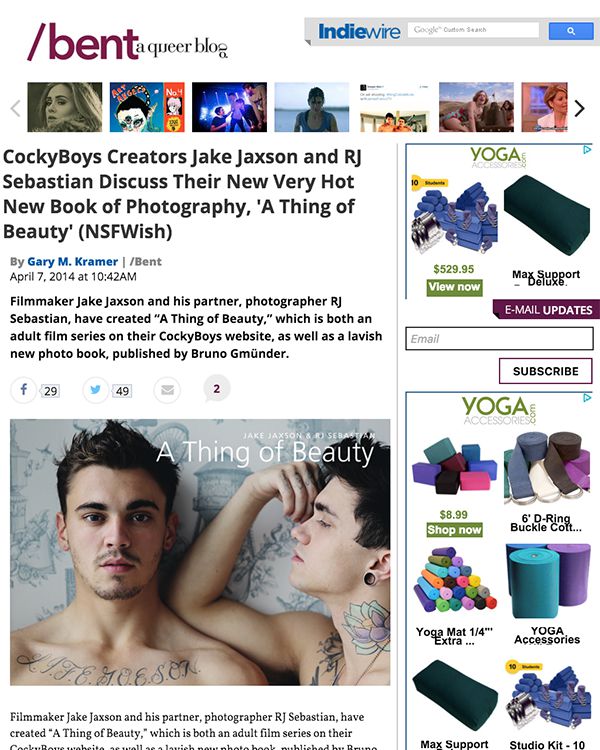 What makes "A Thing of Beauty" (the book) sexy are the images that tease, capture a peek-a-boo moment or a tender caress. I think the touch seen in the photographs versus the penetration in the films, is almost more erotic.
— IndieWire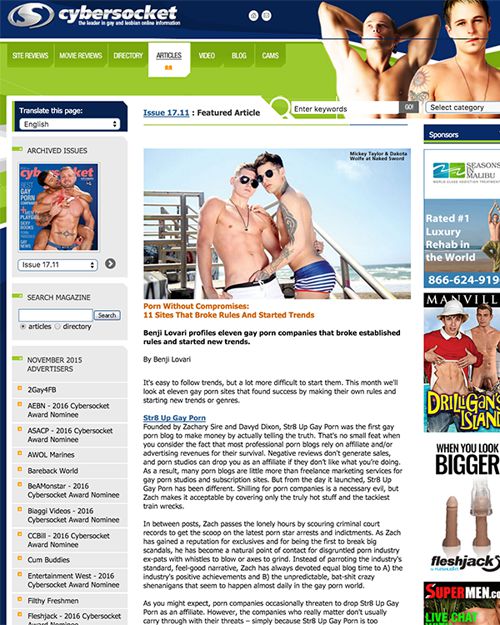 There will probably never be another gay adult studio quite like Cocky Boys. The studio's ambitious and evocative, full-length features have helped to expand gay porn's creative boundaries.
— Cybersocket Magazine