Description

COCKYBOYS MAKES YOU FEEL GOOD!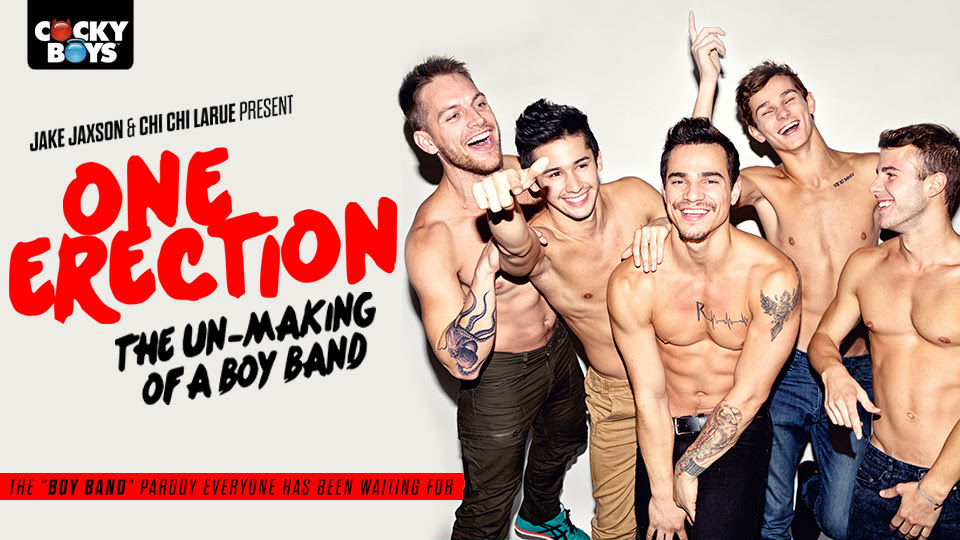 One Erection!
We present the next video in our Makes You Feel Good series. This is a story about love, freedom, empathy, compassion and sex in the form of music--
One Erection
. We follow a band of individuals who come together in music and love of sexual freedom to makes us laugh, smirk and drool in their adventures of being the super band of the centure. Follow Tayte Hanson, Levi Karter, Allen King, Liam Riley and Kody Stewart in a mocumentary that is sure to make you want more. Please also watch their music video "Sticky Face" for s really fun and mesmerizing time.
Let's laugh!
Let's rejoice!!!
Let's celebrate the BEST in people
Let's ALL be preset to our own NEW DIRECTION!
Let's all work to make porn fun again!
ENJOY!
Love Always,
Jake Jaxson, RJ Sebastian & The CockyBoys Team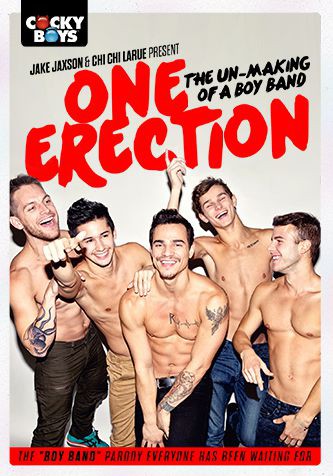 Scene Description Pairings
At the end of their 2015 world tour, boy band sensation New Direction went on hiatus. During that time, the band decided to produce a documentary. The film did not go as planned.
With CockyBoys director Jake Jaxson behind the camera, One Erection: The (Un)Making of a Boy Band allows us a behind-the-scenes peek of what really goes on when New Direction members Liam Riley, Levi Karter, Tayte Hanson, and Kody Stewart hire the famous DJ/drag queen/pornographer Chi Chi LaRue to direct their latest music video A Porn Love Story after band member Allen King has chosen to leave the group.
Wary of Liam's controlling nature -- including his campaign for the documentary to even be made in the first place -- the band members learn how to work with Chi Chi and the pack of famous porn stars he's brought with him for the shoot, Trenton Ducati, Lukas Grande, and Rikk York. And while Chi Chi has promised New Direction manager Jason Maddox there will be no sex in the music video, Chi Chi seems to have a personal agenda of his own -- an agenda that perhaps not so coincidentally also lines up with Liam's.
Featuring a hot threeway between Trenton Ducati, Lukas Grande, and Rikk York and guest directed by Chi Chi LaRue himself, this first installment of One Erection: The Unmaking of a Boy Band, "Sticky Face," shows what happens when artists from all different walks of life come together and learn to accept and tolerate one another in order to create something entirely original.