Description
Director's Notes:

As many of you may know, I was born in New Orleans and was reared in the college town and capital city of Baton Rouge. I was an adopted child -- a "chosen one" as my mom would often say. There I lived an idyllic childhood: I walked to my local elementary school, attended Sunday school & summer camps and went from being a Cub Scout to an Eagle Scout. It was by all accounts a perfect normal life. I wanted for nothing. Until the day I realized I was different than everyone around me. I was Gay. Not long after, my feelings, my desires and the things I liked more than others were not conforming with my surroundings, my family, or the life (as I was taught and believed) was so perfect. It was then at that point I realized that who I was, what I was, and my desires had to be a secret only I knew.

For years, I connected my gayness to something that was wrong and bad -- sinful and shameful. And as a gay child growing up in a conservative and religious household, I believed that to live I must lie. Sadly, so many of us learned to be liars at such an early age. We taught ourselves that to lie is to survive. And as I grew into a young adult, it was more and more necessary to hide and lie as much as I could from my family and friends — always afraid of what would become of me if they ever knew. More and more, I did not believe I was a "Chosen One" but rather, I was a Broken One.

This all began to change when I went off to college, back to the place of my birth. The place I always felt more at home: New Orleans.

They call New Orleans "the city that care forgot," but it's really a place where you can go to forget your cares. To me it was an oasis in the desert landscape of South Louisiana, haunted by the ghost of all my creative muses: Tennessee Williams, Truman Capote, Faulkner, John Kennedy Tool and more recently Anne Rice. The city was a place that one could come to misbehave and be quickly forgiven in the morning. Here, religion was more of a suggestion rather than the rule. Here, in New Orleans, I was home.

However, old habits die hard and during my freshman year I continued to play the game of what was expected — I began dating a high school crush; she attended Tulane and I Loyola. We both rushed during Greek Week, each of us pledging and being accepted to our first choice. My fraternity was a very selective and cherished one called The Beggars — the first social order at a Jesuit University that was specially ordained by the Pope. I had arrived. I was thrilled to belong and be welcomed into what promised to be a gilded entry into New Orleans storied high society.

However, I soon realized I had just escaped the pot and into the fire. As I became aware of the daunting reality of what my life would soon become — a never ending LIE surrounded by hate, fear, homophobia, and prejudice. And soon enough, every week became HELL WEEK.

That would soon change however. The Beggars' annual Halloween Party was one of the most notorious parties of the year — one that brought all the fraternities together. It was a hedonistic delight and all the more enjoyable because there was no class the next day, All Saints Day, a traditional Catholic holiday. It was on this night that in a drunken haze -- with my girlfriend not far off -- that I dropped my guard, gave into impulse and kissed one of my fellow pledges, one who I had been attracted to from the start. We were good friends and the kiss could have easily been written off as the bond between brothers. But this kiss lasted long on my lips. It triggered an unrelenting urge mixed with gripping fear. This was my "First Kiss" -- and it was perfect. In fact, to this day, my first sip of beer reminds me of him and our kiss.

After our moment, he looked at me with a smirk and like the jolly drunk that he was stared earnestly into my eyes and said, "I love you, man!" And that's when I knew he would never, ever remember what just happened. But it was something I would never forget, and it changed my life forever.

The following day, All Saints Day, I decided to end the life I had lived and I choose a new beginning. And so, I look forward to sharing with you that journey both here, in these introductions and through the following mythological series, ALL SAiNTS. A project that has been created, devised and executed by one of the most beautiful and talented group of men and women I have had the joy and pleasure to work with. I will forever be grateful for their talents and efforts.

I hope you enjoy!

Jake Jaxson

Scene Description:

On an windy, bitter cold snowy day a familiar face trudges across the drifts on a quest. Although it's hidden by the snow, the searcher thinks he has found the place he's been seeking and sudden atmospheric phenomena seemingly provide the confirmation. But something is dreadfully amiss and the seeker is caught in a whirlpool of terror. And so it begins...

In New Orleans Adrian (Calvin Banks) over sleeps and rushes out the door, walking briskly through quaint neighborhoods on his way to class. He stops only once at the gates of a cemetery when he thinks he catches a glimpse of someone. Adrian moves on, unaware that the hidden figure watches him as he walks away. Adrian arrives at the tail end of the religious lecture conducted by a professor & priest (Adam Ramzi) and proceeds to shine, in spite of being late. Nevertheless, after class the professor re-establishes his authority by sternly chastising Adrian for his tardiness.

Later, Adrian learns from a fellow student, Troy Accola, that he's rumored to be having an affair with the professor. Taken back Adrian corrects the record by telling the story of his meeting the professor in NYC more than a year before. On the street, eager fan Adrian gets the professor/author to sign his book and winds up being invited to his hotel room. Their intellectual discussion connects their minds while an impulsive kiss from Adrian (Calvin Banks) initiates their physical bond. As Adrian reminisces he wistfully tells the student, "It was the best day of my life."

At first the priest is hesitant, but once Adrian removes his collar his mild-mannered demeanor turns to unfettered passion. Pressed up against the wall they kiss breathlessly as they undress and priest Adam's passion burns brighter when he takes out fan Calvin's cock and low hangers. The priest kisses Adrian's creamy-skinned body and sucks him, savoring every inch. Returning the favor Adrian gives the priest deep-throated pleasure he may not have known before.The newly emboldened man puts Adrian on his back to play with his ass every which way he can while continuing to feast on his cock and balls.

Soon the professor has fully resumed his authority and fucks Adrian in a variety of positions and as he does they're progressively bound even closer. As he thrusts deeply into him on his back professor Adam and Adrian are almost locked together. But Adrian (Calvin Banks) desires to ride his cock and almost right after he begins his cock explodes volleys of cum over the priest's chest face. Very soon after he shoots his own heavy load and Adrian is right there to lick his cum and sensitive cock head. In the afterglow they chat again and Adrian casually utters a surprising revelation...

Meanwhile another familiar face sleeps and dreamis with flashing visions of what is to come ...or what has already transpired. And a softly whispered voice instructs him to "wake up"!
Models Featured in this Scene
Adam Ramzi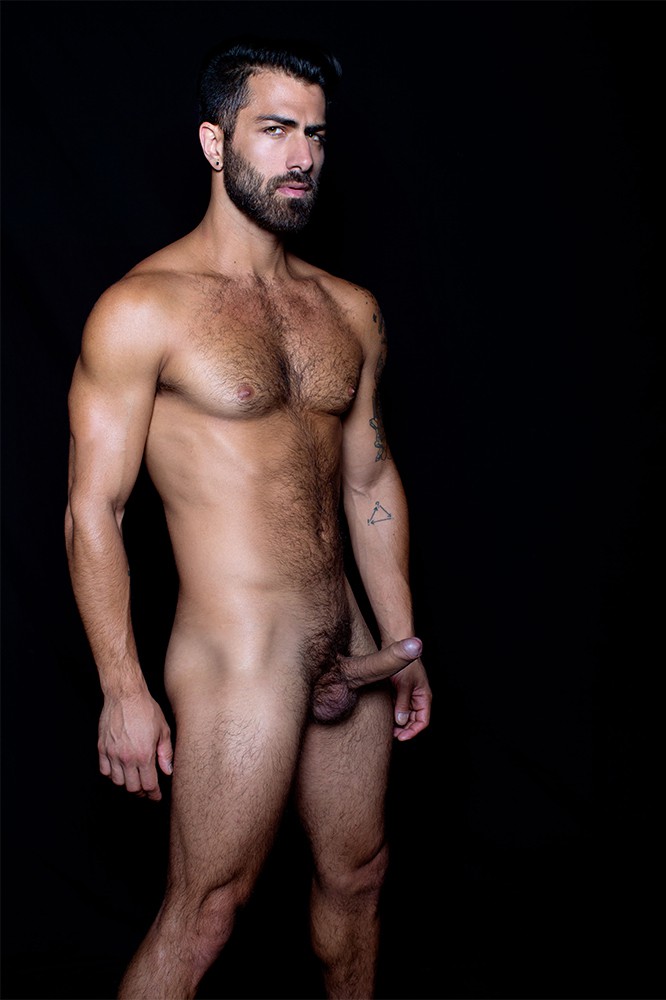 Calvin Banks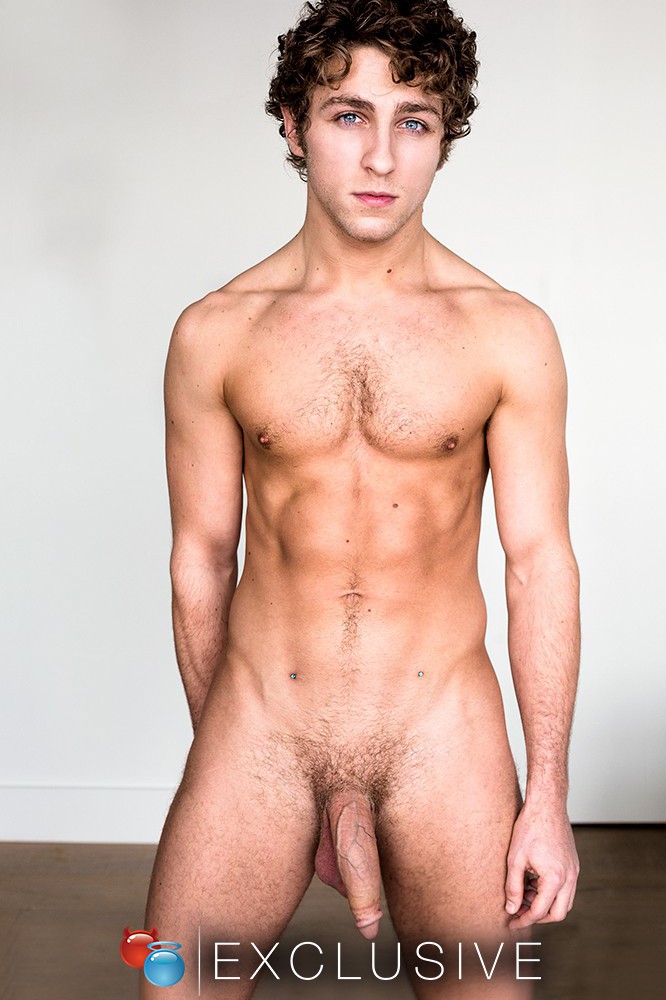 Levi Karter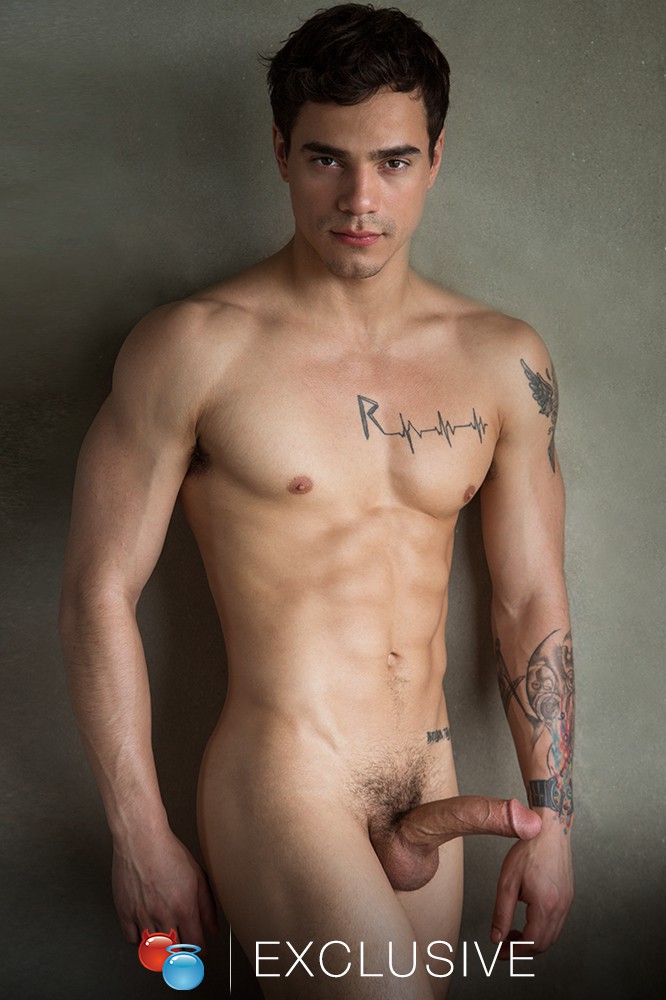 Ricky Roman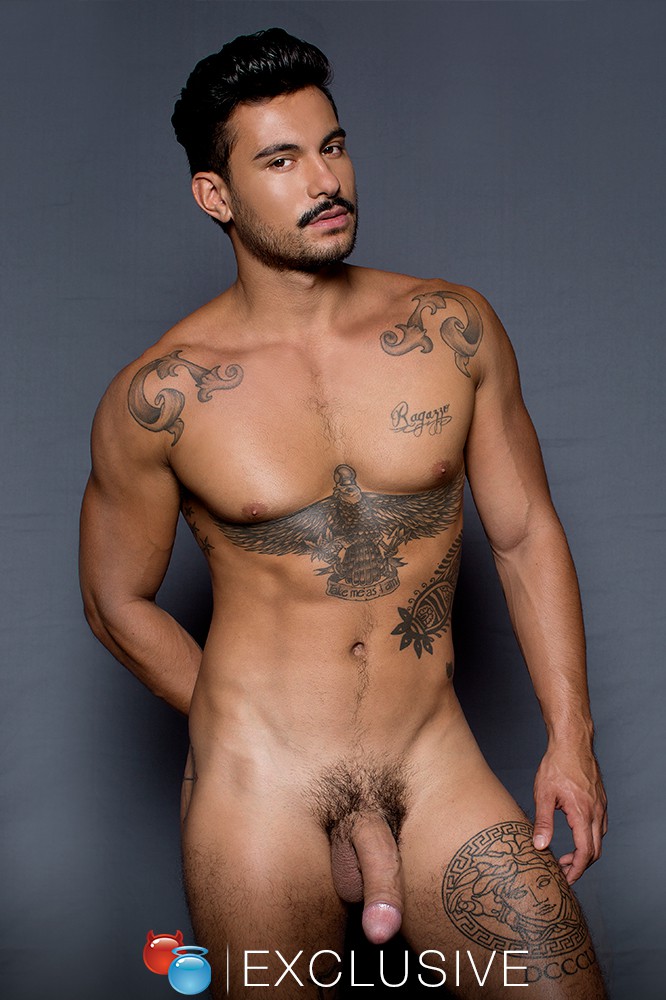 Troy Accola