Description
This is a video edited by Levi Karter and Cilantro Che Guevara, inspired by our photo coffee table book,
Sixty Nine: Joyful Gay Sex
. Filled with passionate essays from
Jake Jaxson
, and beautiful photography by
RJ Sebastian
, Sixty Nine honors gay sex and sexuality as something to be enjoyed and celebrated— not something to be ashamed of. It represents the feeling of a new generation:
#ThereIsNoSinHere
.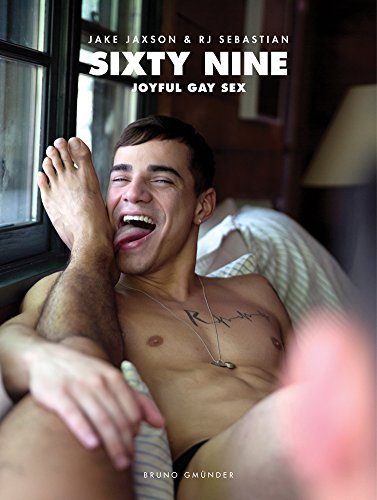 An excerpt from the Sixty Nine:
"There is no Sin Here"
It was a cold November day when we received word from Mischa, the editorial director at Bruno Gmünder, our book publisher. They had decided to expand our newest book 69 Positions of Joyful Gay Sex, making the format larger, and changing the direction of the look, feel, and cover. Both RJ and I were nervous.
On a Skype call, Mischa and his team showed us a mock-up of the book. On the cover there was Levi Karter, playful as always, with a giant joyful smile as he licks Ricky Roman's foot -- his friend, partner in crime, and lover.
"There is no sin here," said Mischa.
With that, tears filled my eyes. Not sure if I was happy or sad, RJ quickly made sure I was okay.
I was more than okay. I was overwhelmed because Mischa had just described everything RJ, Benny, and I had been working toward for the past five years. And in that moment for me, 30 years of guilt, shame, awkwardness, self-conciousness, confusion, and pain all washed away as the tears fell from my face.
It was not until recently that I discovered great internal peace by accepting my "sexual self." For so long I had been taught that sex was a sin and homosexually an abomination. For so many, this kind of teaching creates profound and lasting scars that are not only personal, but also carry over to the relationships we create.
With my partners and through our work, we have been able to explore our sexuality by working to first accept who we are in those intimate moments when we are our most exposed.
As in most of our work together, what our viewers see is inspired from our sexual energy -- moments together, fantasies not lived, and fantasies explored. What we choose to create is a celebration of what we feel -- both now and of times past and gone.
Growing up in South Louisiana I spent many days in Sunday School and there was a song I loved to sing -- "Make a Joyful Noise to the Lord." I would sing this song at the top of my lungs and clap my hands to the beat. And today, I am doing the same. Indeed I am making a joyful noise created with my partners in love and in life because I know there is NO sin here.
Love Always and Be Nice,
Jake Jaxson & RJ SEBASTIAN