Description
Descrption:
Jake Jaxson's erotic fantasy epic ANSWERED PRAYERS continues with the fifth installment of the series, The Redeemer. Picking up from where the titillating two-part The Lamb left off, The Redeemer is centered around a once-mortal boy experiencing life in between two deaths. We've seen Puck (
Levi Karter
) before as one of the Sons of Chaos, but now he has been summoned to inherit an ancient legacy he's unprepared to accept.
Puck embarks on a journey of self-discovery, not knowing, and ultimately possibility. Equipped with both independence and responsibility, Puck learns he has been chosen to replace his father Jinks (
Jake Bass
) as a guardian to the tree of knowledge. All the while the Lamb, having banished Seth and Moloch and killed Jinks, is still more powerful than ever. Puck must find the ability to confront him, but until then, he develops a special bond with Seth. Where Seth failed with the Lamb, Puck succeeds. They explore the bond they share, and discover that redemption can only be achieved through balanced reciprocity, the possibility in the unknown, and love without shared expectations.
Featuring more knockout performances from a continuously growing cast of the hottest CockyBoys, The Redeemer is the second to last chapter in the mind-blowing ANSWERED PRAYERS series.
Answered Prayers, the special collector's edition DVD set is now available for pre-order at our partner retailer, TLA!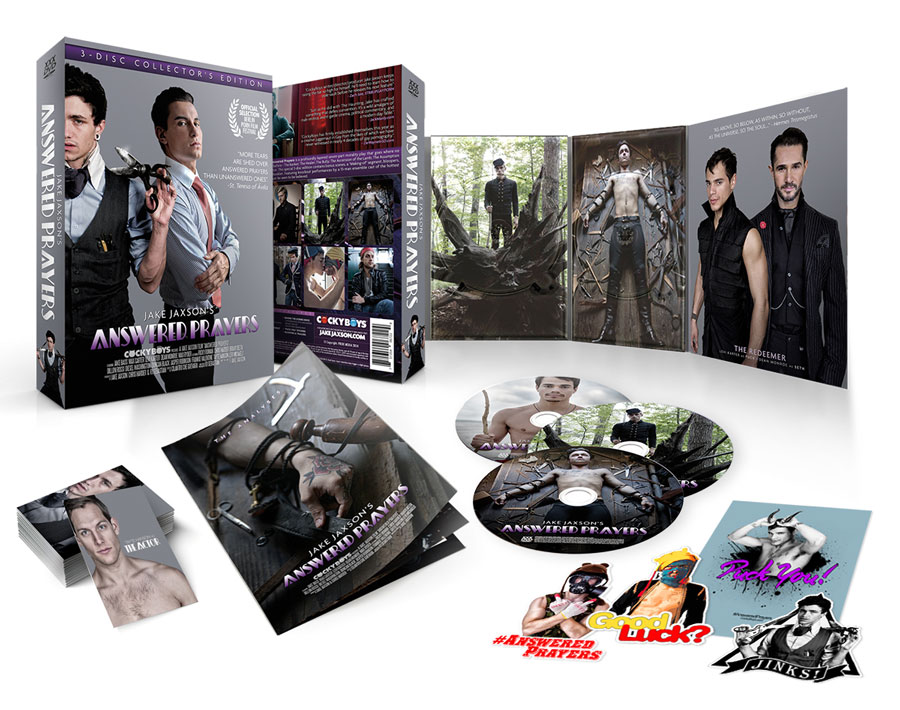 Watch the whole Answered Prayers series:
Episode One: The Banker
Epsiode Two: The Healer
Episode Three: The Bully
Episode Four: The Lamb (Part One: The Ascension of the Lamb)
Episode Five: The Lamb (Part Two: The Assumption of the Lamb)