Description
The most brutal cocky bad boy around is back to slam the hole of another unsuspecting newbie, and it was intense! Of course I'm talking about Gabriel Clark, who the fuck else did you think?

You're never a true CockyBoy unless you've been Clark'd, and Dillon Rossi thought he could get away with skipping this crucial cocky step. So far, Dillon's been pretty confident after fucking around with Max Ryder, Jake Bass, and Pierre Fitch... but as many of us know, you never graduate from "newbie" status until Gabriel has his way with you.

Dillon thought he could handle Gabriel's sexy allure and assertive personality, but it wasn't long before he caved. "I'm a top... mostly," Dillon said nervously. But Gabriel only smiled before he went in for it and completely dispelled those final words. Gabriel dominated Dillon in every way imaginable, and all Dillon could do was moan as his ass was completely violated.

After Gabriel shot his wad all over Dillon's face, he asked Dillon if he liked it better smooth or rough. Dillon's stunned facial expression seemed to be paralyzed, but finally, he managed, "The rougher, the better..."

Enjoy!
Models Featured in this Scene
Dillon Rossi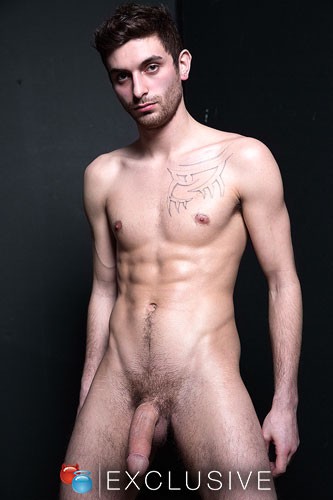 Gabriel Clark