Description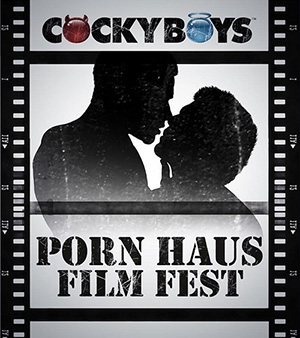 Frankie has been kind of a CockyBoys anomaly. So far he's only shot one solo scene with us in New York, and he's already captured a legion of Fans. He is also a regular guest host on
Gay Sex Cast
. He is creative, unique, and his ambition is through the roof. I first approached Frankie about doing a film for our Porn Haus Film Fest after seeing some of his films on his Youtube page. As I expected, he was eager to take on the project. I gave him a theme: SELF LOVE.
He came back with a series of personal moments showing the different mental states one may go through before finally learning to love themselves. Frankie then overlays these emotions with the art of masturbation-- jerking off every day for five days.
Just like Frankie himself, this short film is very unique, contemplative, and stylistically raw. Frankie has a very sharp edge to him, and is definitely a personality that deserves a lot of attention. We're happy he's a CockyBoy, and proud to showcase his unique voice to the world.
I'm also happy to announce you will be seeing more of him in the coming months in our new feature film series, ANSWERED PRAYERS. So stay tuned!
Love Always,
Jake Jaxson