Description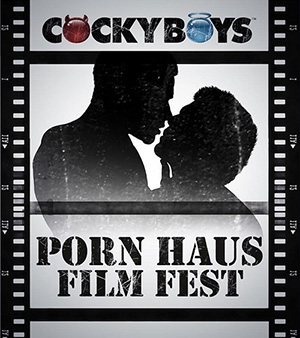 (if)
Directed by
Jake Jaxson
Edited by
Cilantro Che Guevara


Director's Note:
What
if
?
If
only!
If
I could do it over...
What a brilliant word
A tent pole word for pessimists & optimists alike--
Being an overreaching optimist, "If" is full of possibility, and that's why I've chosen it as the title of the third short film in the Porn Haus Film Fest.
It's inspired from the brief and fleeting glances and moments we all have in our life. Seeing that boy on the street, walking by, a quick glance back and forth-- then it's gone. But how many times has your mind, if only for a second or two, checked out of reality and you imagine seeing yourself with that boy. It could be a quick kiss, a passionate fuck, or maybe you see yourself having babies with him-- Oh to daydream.
If
only...
That is what I thought over and over-- when I first saw my two loves-- and every time after, until the day that dream become a reality.
Love always,
Jake Jaxson
Description:
At some point in our lives, we've all made eye contact with a beautiful stranger in the most unlikely of places and wondered what would happen if he was "the one." Sometimes it's impossible not to imagine all the possibilities, and this short film directed by Jake Jaxson, part of the CockyBoys Porn Haus Film Festival, explores the many different scenarios we dream about.
Featuring the vocal talents of CockyBoys models and staff, we're taken through a poetic dreamscape of New York with Tommy Defendi and Anthony Romero. Though in reality they've never met each other, they're perfect for each other in their fantasies. And this film celebrates that hope, wonder, and mystery of one human's indescribable connection to another.
The sex scene that follows between Tommy and Anthony empowers their mutual optimism upon meeting each other, and there's no doubt it's a hundred times hotter because of it.